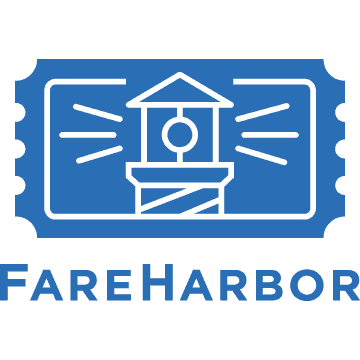 📢 What they say: Powerful booking software designed to help tour, activity and rental businesses manage and grow their online reservations. Beyond reservations, FareHarbor is a complete business management platform for tour and activity businesses. From one easy-to-use Dashboard, do everything from manage inventory to staff schedules. Hundreds of flexible features, advanced reporting and a friendly 24/7 support team make FareHarbor the perfect fit for any business.
🏆 What they're best at:
• 24/7 support for every aspect of your business.
• No setup fee, no monthly fee, no merchant fees
• A user-friendly booking process that integrates seamlessly with your website.
💶 What it costs: Fareharbor charges 6% for bookings on your own website, and nothing for bookings through other channels.
www.fareharbor.com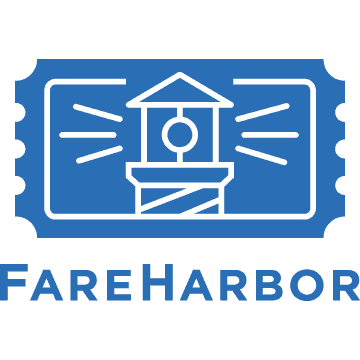 ✅ Pros:
• I love how everything is smooth and there are tons of features we keep discovering as things pop uo. Their Compass is amazing source of information.
❌ Cons:
• The way private tours need to be always set up from scratch
• I really miss dynamic pricing feature
Reliable, Flexible & Great Support
✅ Pros:
• It's customizable for what our business needs.
❌ Cons:
• I wish they had a scheduling function.
✅ Pros:
• Great support, easy to use, flexible
❌ Cons:
• Private tour requests, integration with accounting system
•
•
It does a lot of things well, but private custom tours are a bit of a pain to build and list!
✅ Pros:
• It's a robust system that does a whole lot more and has more features and reporting capabilities than I think one operator would use.
❌ Cons:
• I wish there was a waiting list for it a "pending confirmation" feature like XOLA had, where a booking can be submitted or requested and it is up to the operator to confirm or decline and possibly offer alternate dates that do work. It would also be great if there was a way to easily duplicate a tour and then go in to make changes. It would make customizing private tours a whole lot easier. I wish Fareharbor made it easier to create unique custom tours without building each one from scratch.
✅ Pros:
• The customer service is the best part of FH. Very responsive and willing to do almost anything to help you. They will enter your discount codes for you, help with any tech issue. Feel very well supported by them.
❌ Cons: